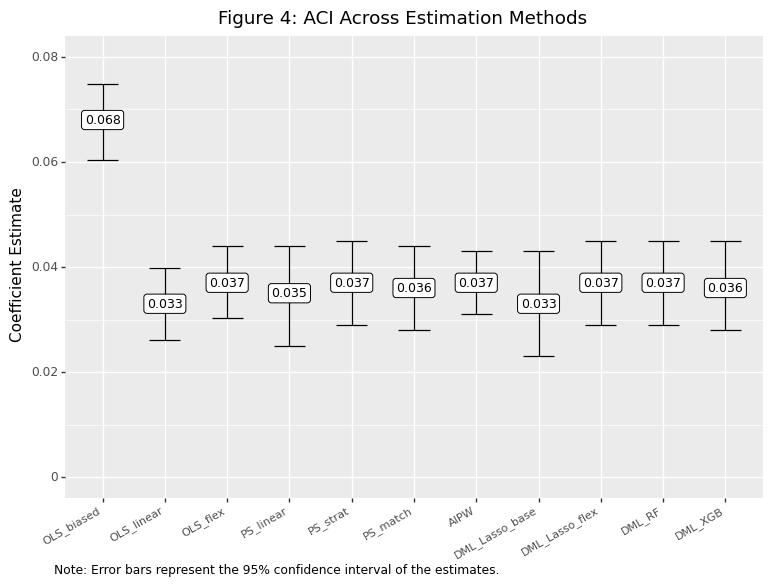 Summary
Amazon offers a wide selection of products ranging from books, DVDs and electronics to groceries, automotive parts and fashion shoes. We source these products from tens of thousands of diverse vendors worldwide in order to offer the best value to our customers.
The Automated Profitability Management Team owns the systems Amazon uses to optimize vendor terms. These technologies help our retail business teams operate at massive scale and allow them to focus on business strategies instead of day-to-day operations.
In this project, I designed and implemented the first causal measurement of Amazon's decisions towards optimizing vendor terms. To that end, I leveraged the Selection on Observables assumption as my identification strategy and applied the following causal inference methods:
Regression Adjustment
Propensity Score Adjustment
Propensity Score Stratification
Propensity Score Matching
Augmented Inverse Propensity Score Weighting
Double Machine Learning with Lasso
Double Machine Learning with Random Forests
Double Machine Learning with XGB
I used terabytes of order transaction and vendor contract data for estimation, and identified the impact of Amazon's decisions in the retail business on various business metrics. I then leveraged these findings to provide actionable insights for L8+ leaders in the retail business.
Posted on:

October 30, 2022

Length:

1 minute read, 194 words

Categories: